WE ARE LOOKING FOR NEW FIGURES
To add at our staff for the new season
If you are interested and you identify yourself in one of these figures, please send us your curriculum vitae to amministrazione@centrobikevaldisole.com with a description as detailed as possible about your skills, knowledge and experience. The period of work goes from May to October, for some figures it is reduced from June to September. 1-2 professional bike mechanics.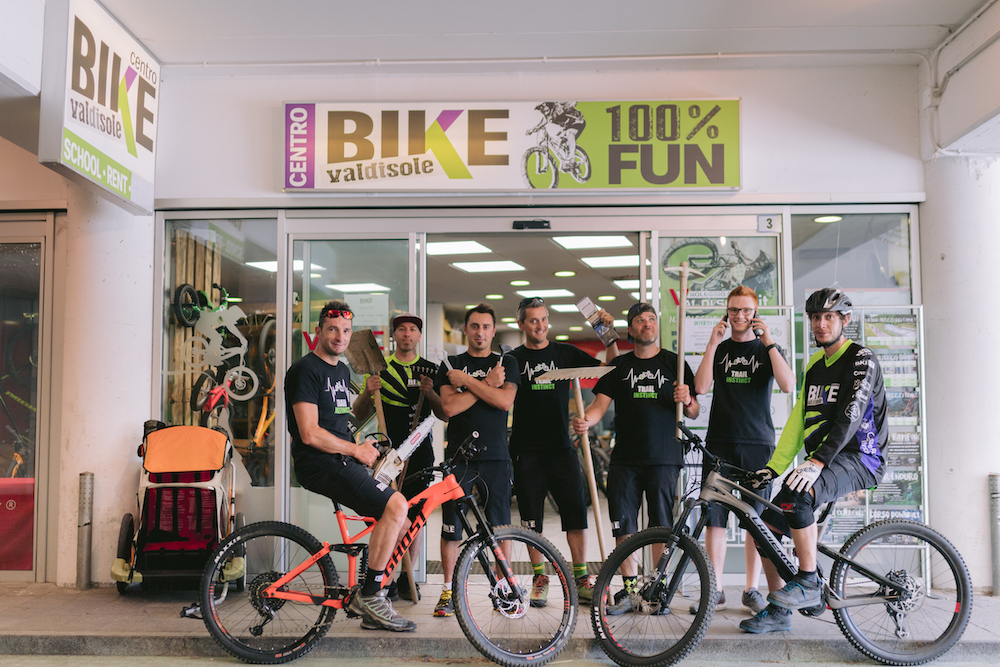 Here the figures we are looking for:
1 bike rental officer with knowledge of basic mechanics such as shift log, brake bleed, pad replacement, etc. Request English language (and would also be the maximum German base);
1 mechanic request for replacement capacity for central movement bearings, headset and carriage. Complete spoking of wheels, bleed all types of brakes and tubeless kits with or without sausage. Request also discrete knowledge of English language;
2 trail builders for developing new trails and maintaining existing trails. Experience and dedication are required for physical work and the use of vehicles and tools such as shovel, pickaxe, rake, mini-excavator, minidumper, vibrating plate, chainsaw and screwdriver. Clearly there must be an affinity with mountain bike sports;
2 mountain bike guides with gravity orientation, good knowledge of the English language and even better if you know a little German. The possibility of using manual tools to help maintain the bike park routes if necessary, when there are no scheduled activities, is also required.
We will be happy to evalutare your curriculum vitae!